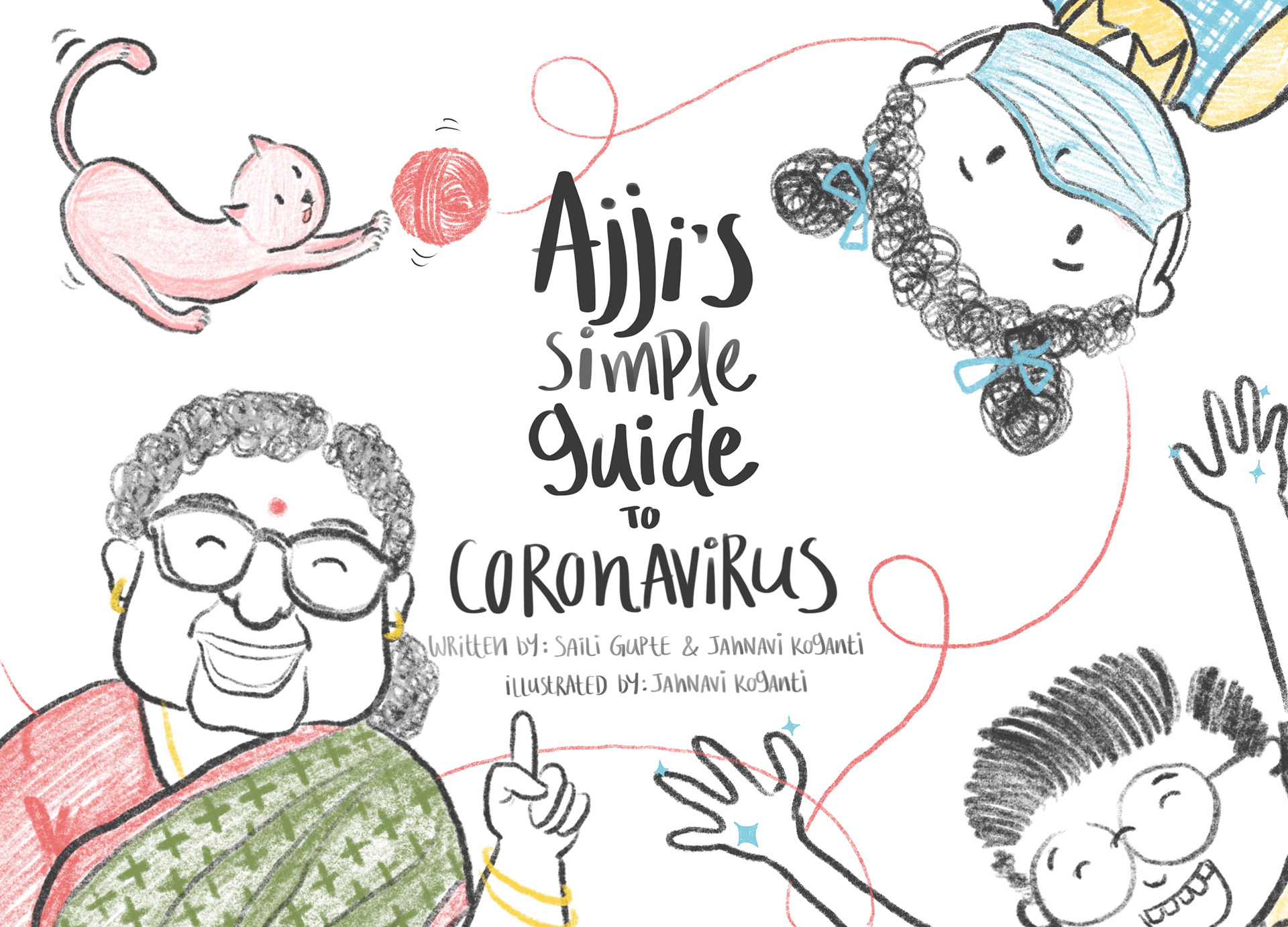 These changing times call for big adjustments in everyone's lifestyles, including that of children. This fun narrative, brought to you by the wise and wonderful Ajji, can help children quickly navigate the precautions they can take during this crisis, while adjusting to the new normal and finding new hobbies. We believe that children can be change makers with the ability to understand situations if explained clearly, and can participate by taking responsibility for themselves and their loved ones.
This was done in collaboration with my friend Jahnavi Koganti. Published through Design Beku in their Covid-

19 response content.