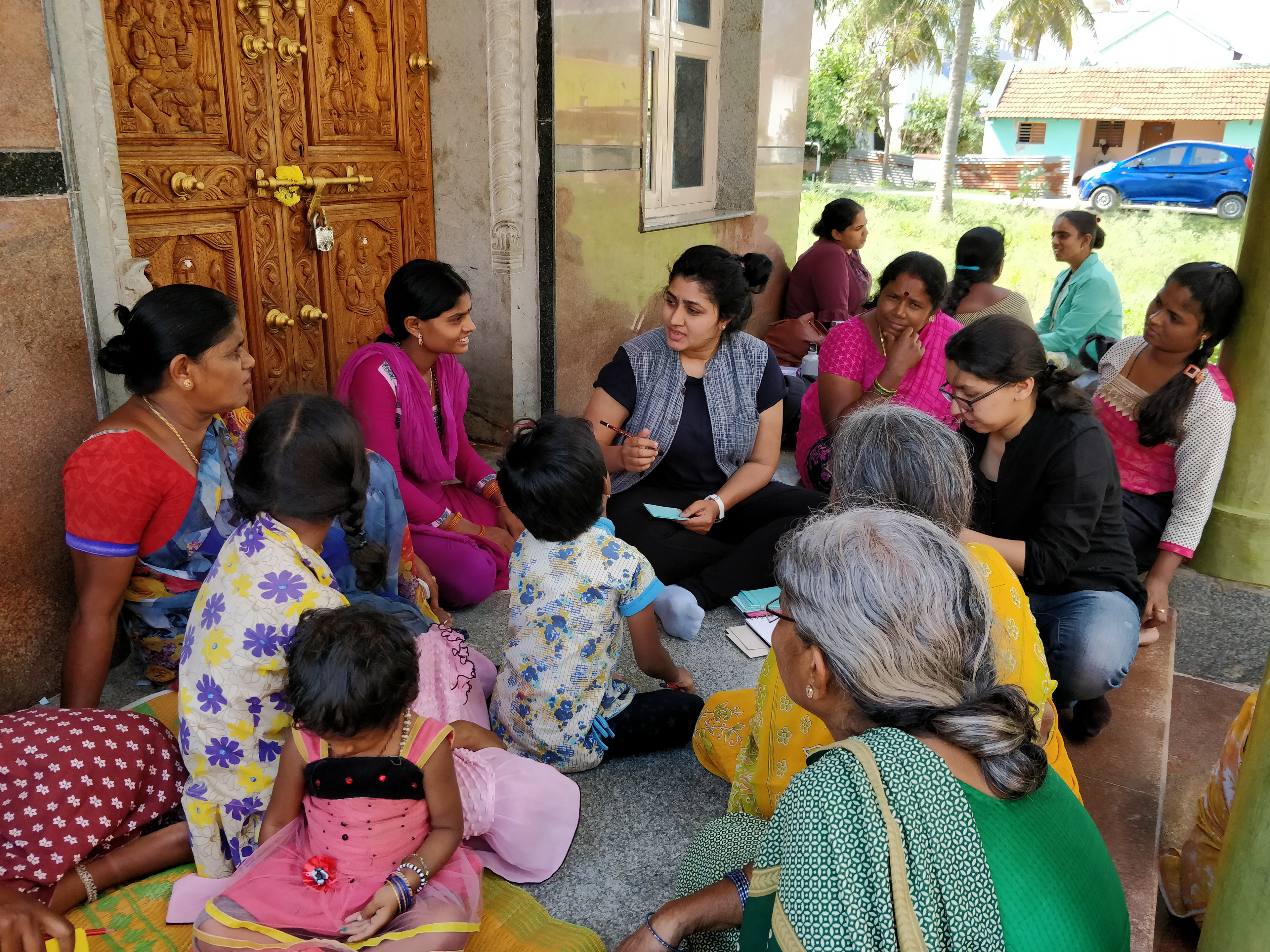 Maya Health a non governmental organization focuses on preventive healthcare for marginalized communities in rural India empowers local women as micro-entrepreneurs (Health Navigators) who provide healthcare services to people within their community. The HNs work towards preventing and management of chronic and other conditions such as malnutrition, pregnancy care, sugar, etc. This is achieved by educating poor communities on wellness, providing preventive health products and services to their door-steps and connecting local health infrastructure - both public and private - with the community.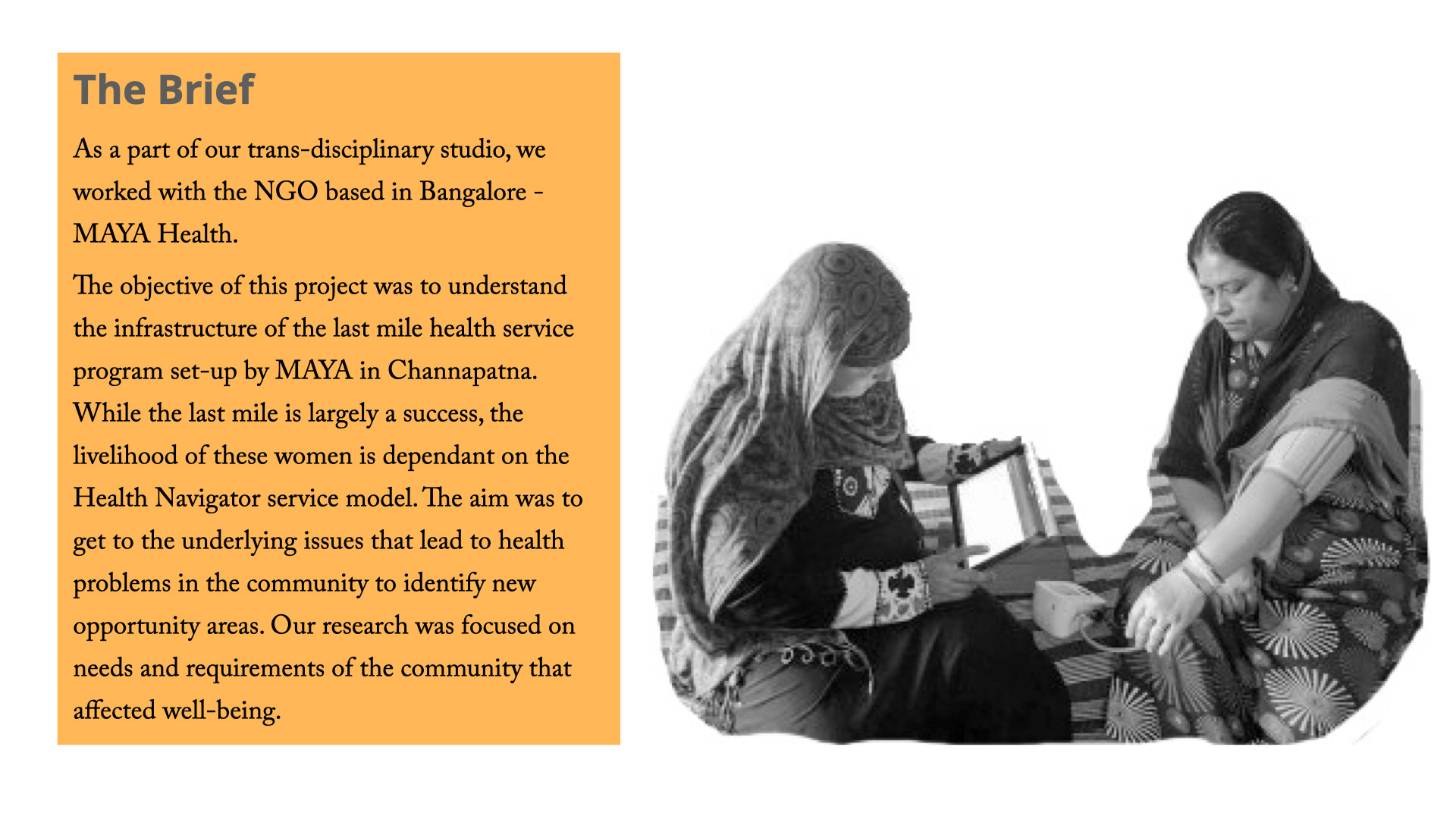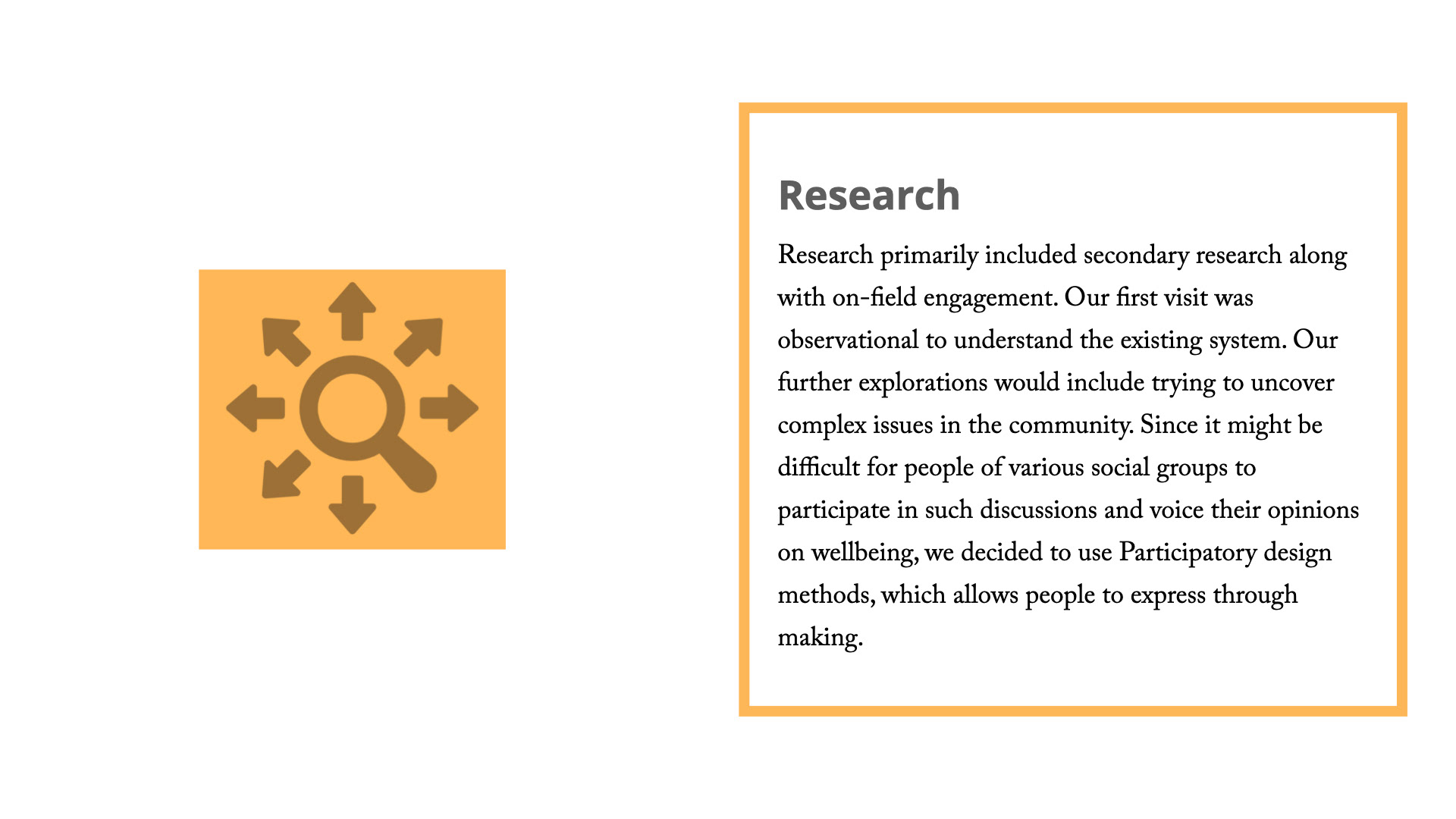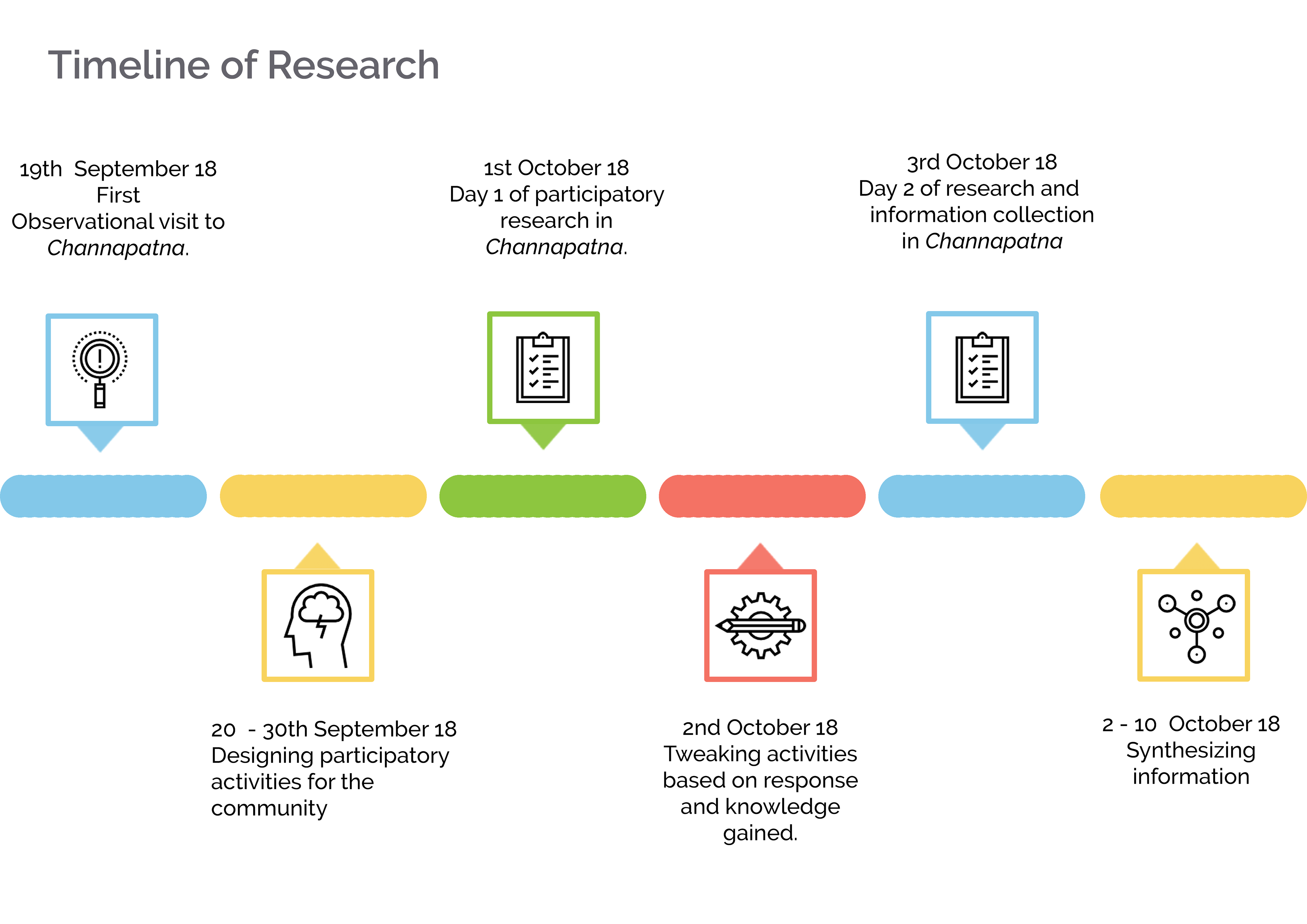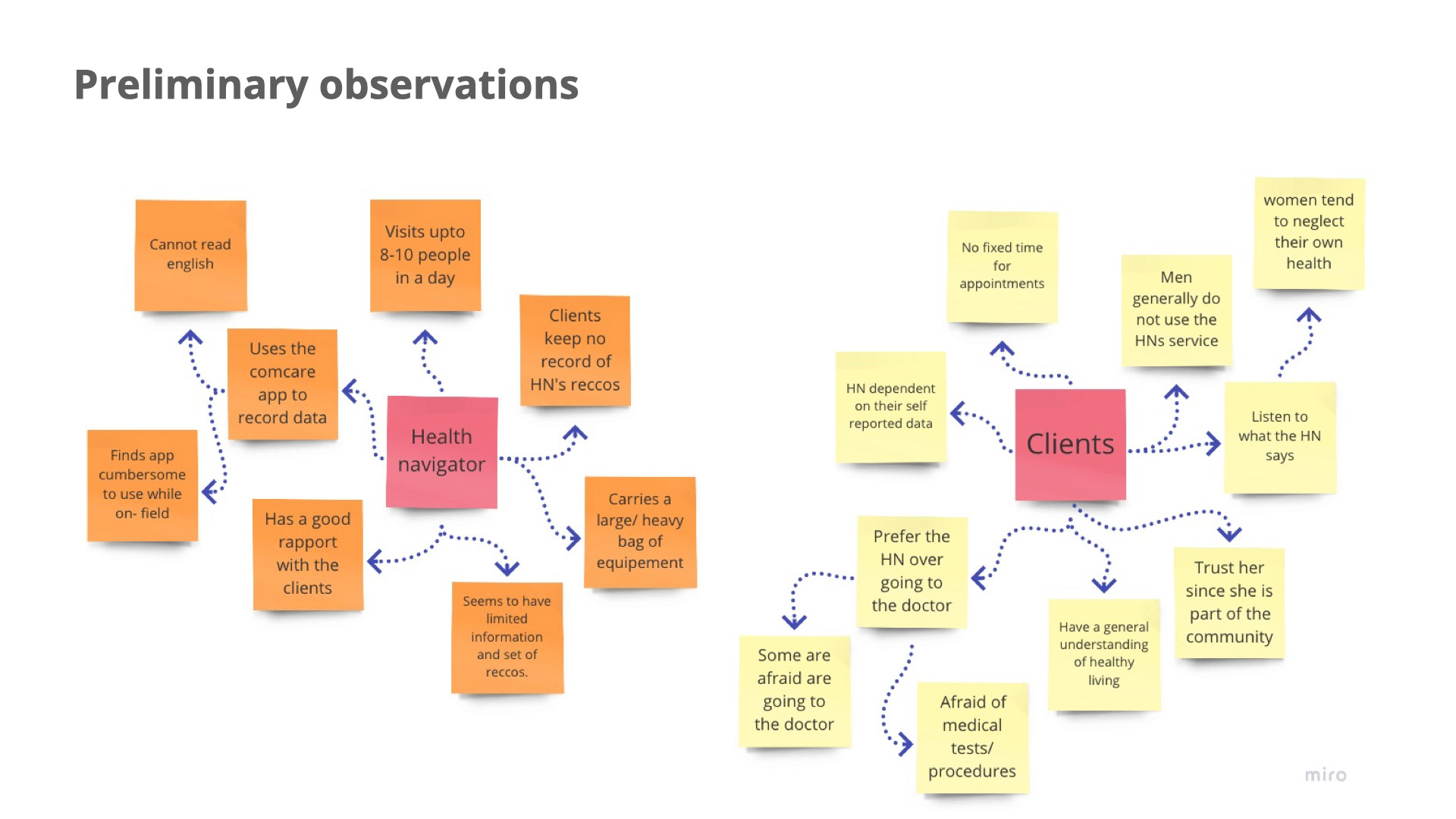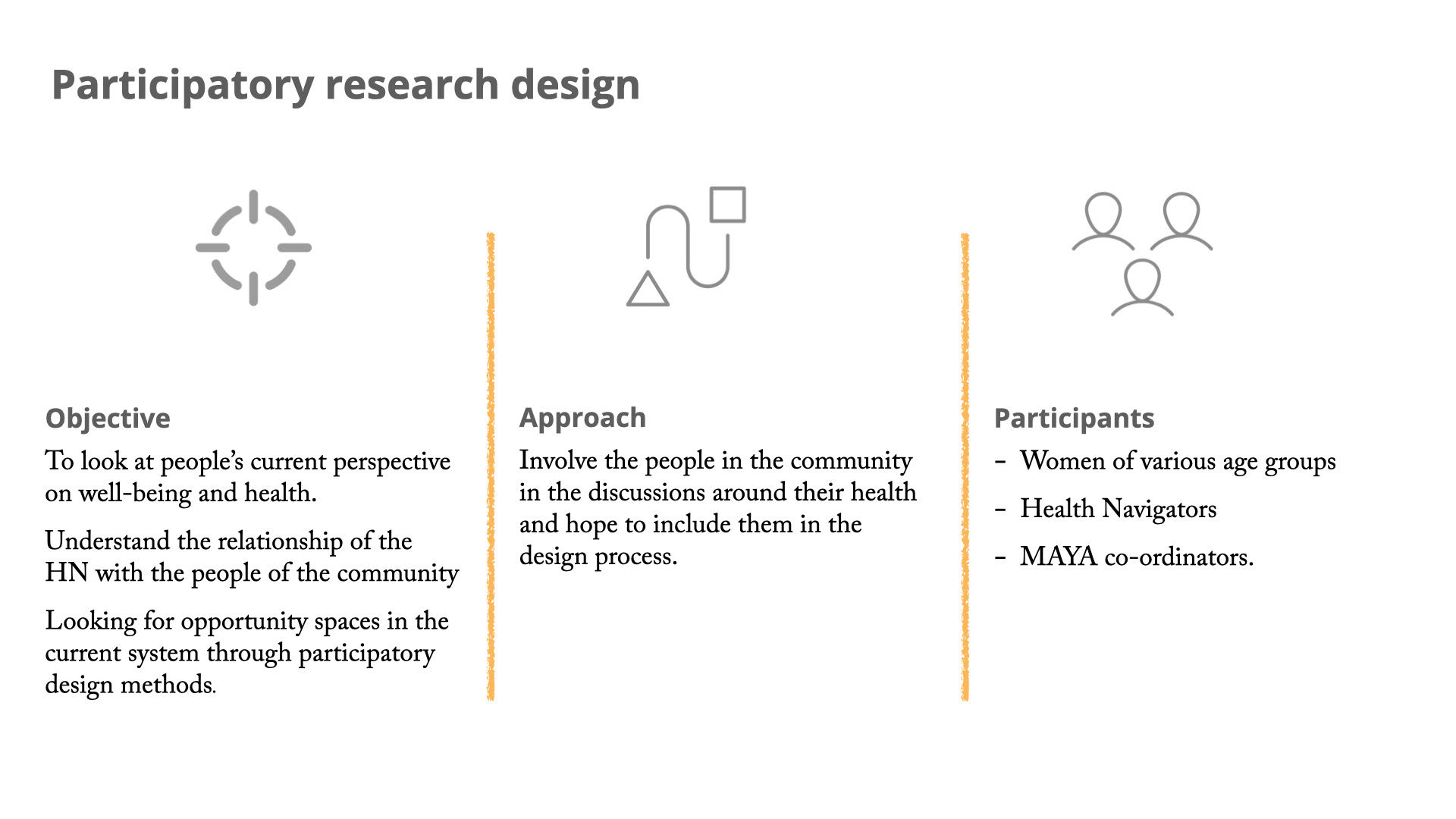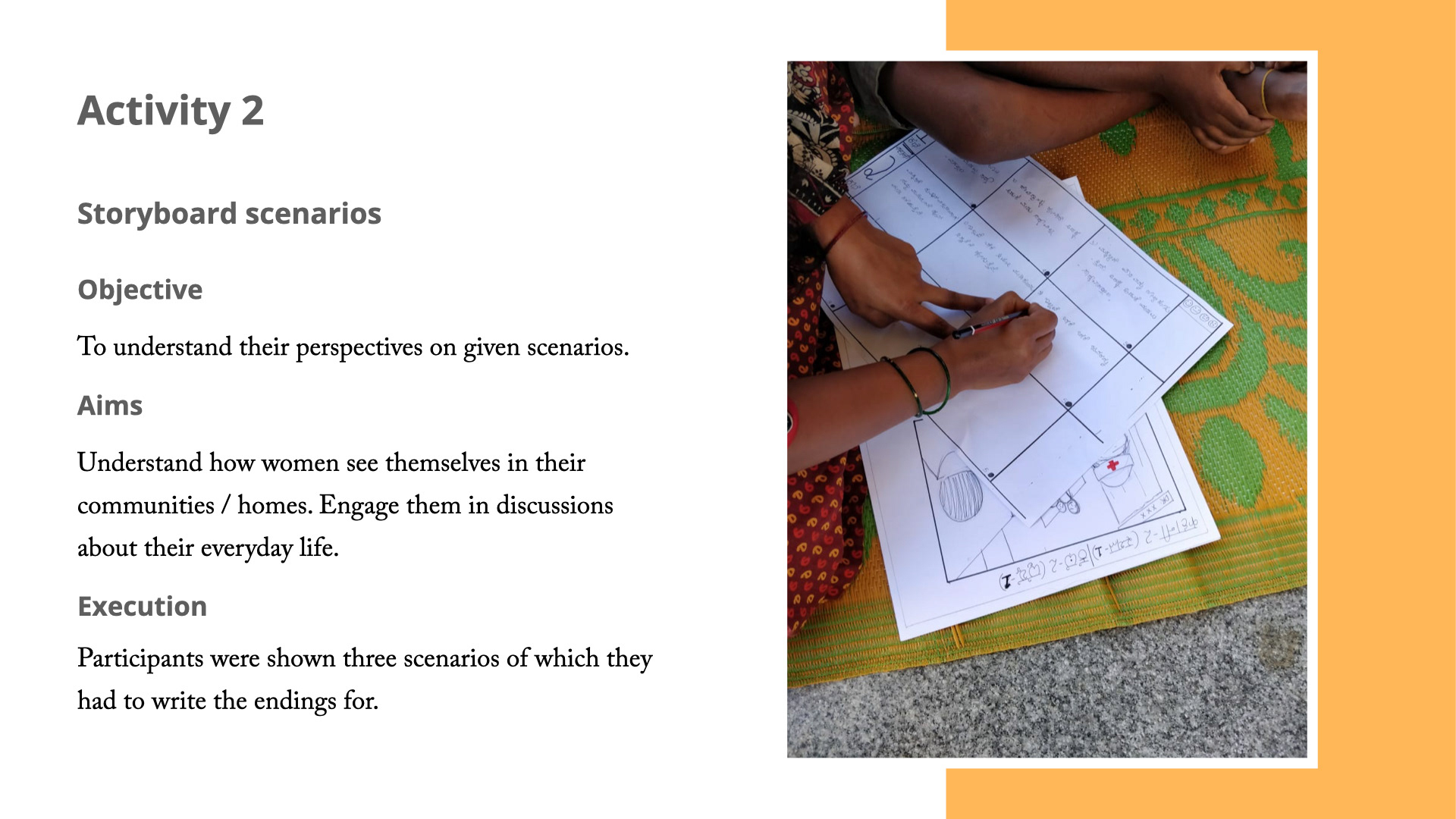 We looked at the various aspects that emerged through our research and mapped out possibilities of the participants responses. We made connections and few themes became apparent.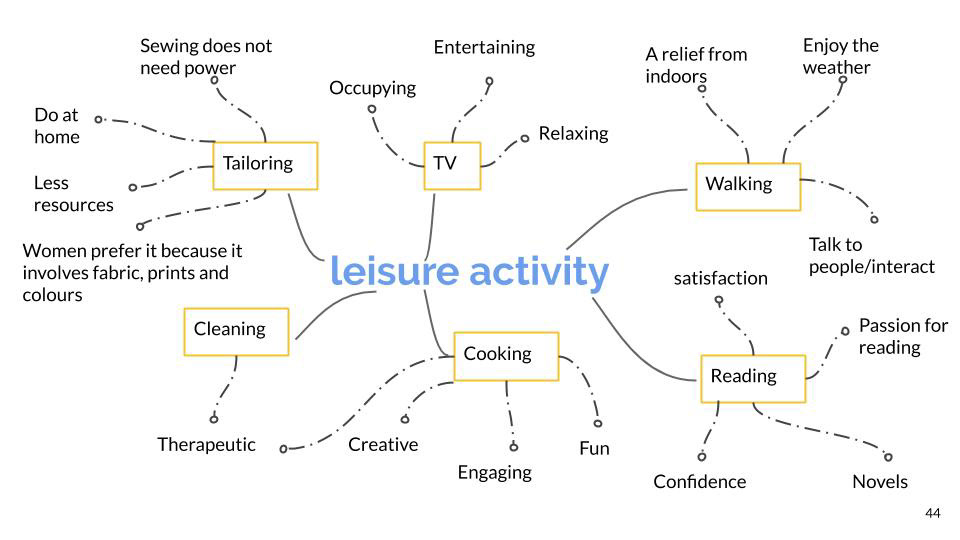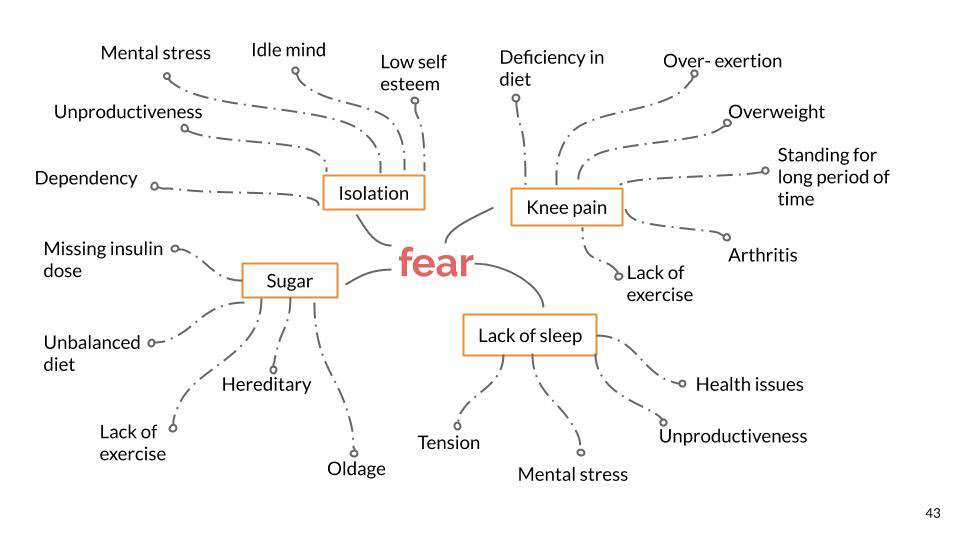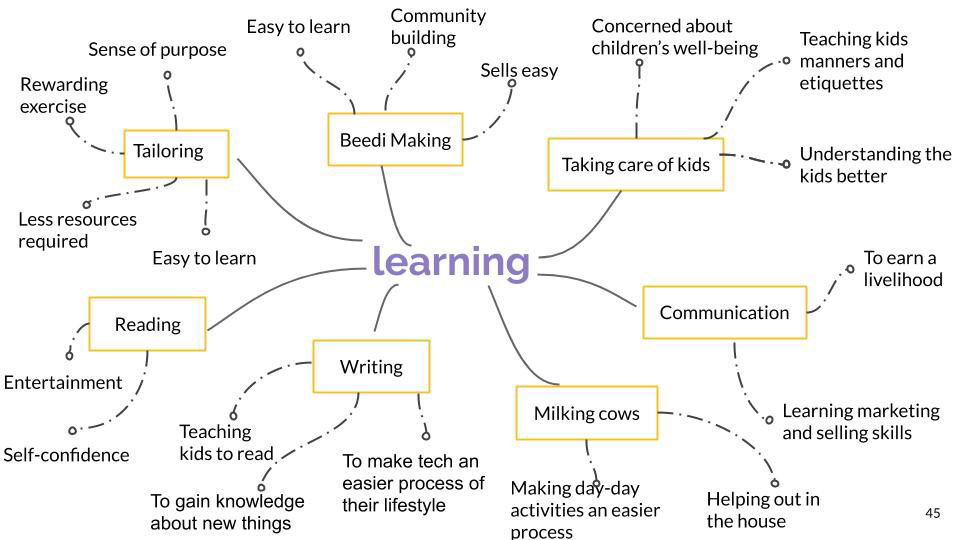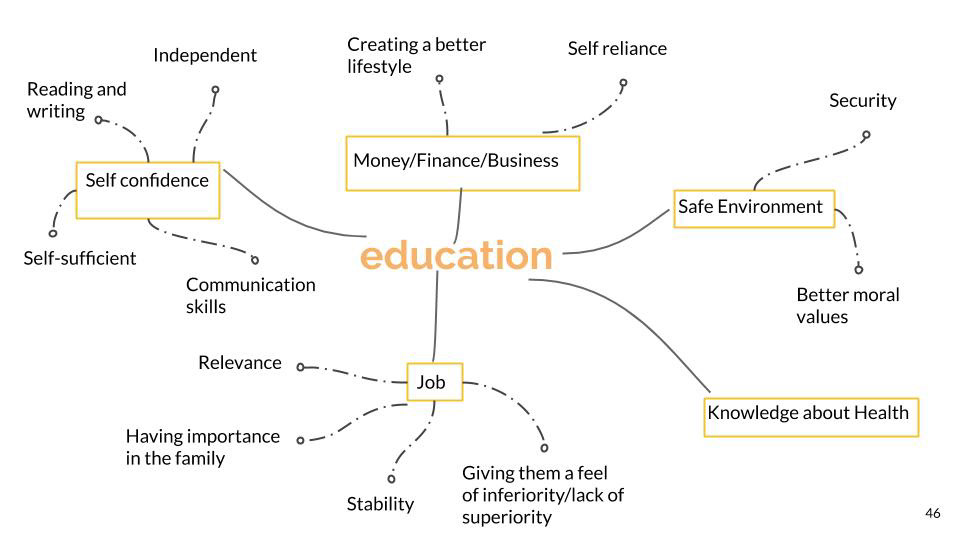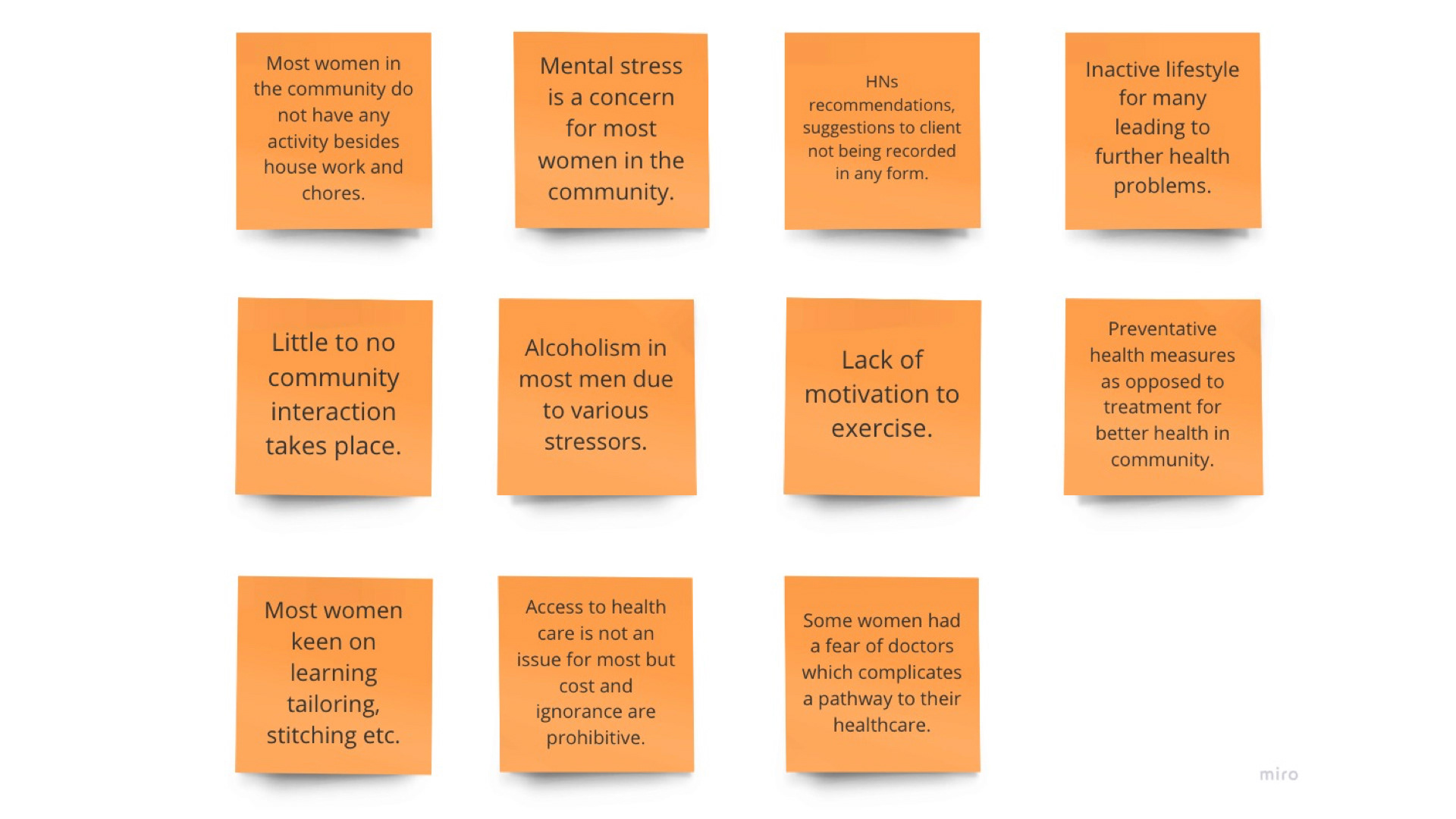 Insights from this participatory research have been taken forward to collaboratively work on the interventions with MAYA health.
Trans- disciplinary Project (2018)
Duration of project : 3 weeks
Team - Elma Kora, Nishma Poonacha, Sindhu Neti, Saili Gupte.